Quality.
When you donate to The Nations For Christ Inc. you are giving to a quality, recognized, non-profit ministry with nearly 15 years of history.
Security.
All donations are handled securely though Donorbox in partnership with Stripe and PayPal.
Our site is encrypted by SSL.com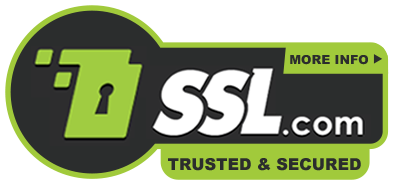 How we will use your donations.
Your generous donations will be used for the goals of evangelism, training and teamwork.
Our CEO is a dual-vocational pastor who does NOT take a salary from the Nations For Christ.
Your donations will be handled with integrity, and used to change lives through sharing the good news of Jesus Christ and providing solid, Bible-based training.
We can reach the world because you give.
We need your donations! The Nations For Christ Inc. is able to carry out its ministry goals because of donations from people like you. We operate on a small budget, and even a small donation helps.
Important Information.
We are a 501(c)(3) public charity recognized by the IRS.
Your donation is tax-deductible to the fullest extent permissible by law in the USA.
Our Mailing Address is: The Nations For Christ Inc. 1002 Rollins Ketchum Rd. Dalton, GA 30721.
Online donations are handled securely through Donorbox. You will be emailed a receipt for your donation, which you should keep for tax purposes. However, when filing taxes, your accountant may also want to refer to this page for additional information about The Nations For Christ Inc. and tax deductibility.
State of Georgia Certificate of Existence
The Nations For Christ Inc. is a legal, nonprofit Georgia corporation.
IRS Public Charity Status
The Nations For Christ is recognized by the Internal Revenue Service of the United States of America as a Public Charity and is listed on the IRS "Publication 78 Data" list of charities.